If you like this recipe come back on www.happystove.com and rate it!
Campari Spritz Cocktail - Recipe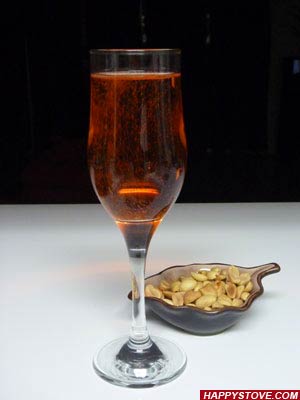 Campari Spritz Cocktail is a low in alcohol aperitif drink, perfect to introduce a fancy dinner or to be consumed during your summer pool party.
Stats:
Preparation time:

5 minutes
Cooking Directions:
Campari Spritz Cocktail is made with Prosecco, an Italian dry sparkling wine, and the world famous Campari, a bitter tasting spirit.
Pour the Italian Prosecco sparkling wine in a glass with few ice cubes.
Add the Campari and, to follow, a splash of sparkling mineral water.
Garnish with a slice of orange and serve.
Tips:
You can give a twist to your Campari spritz cocktail using gin instead of sparkling water.
Campari Spritz Cocktail is tagged as: