Thanksgiving: recipes, ideas and cooking
Turkey Dinner Menu
Treat yourself with the best of the Thanksgiving tradition and roast a scrumptious and succulent turkey. A delicious potato salad and a homemade apple pie will complete this amazing dinner to enjoy in the warmth of every family reunion.
Sophisticate Thanksgiving Menu
For a more original Thanksgiving dinner, try to challenge yourself with these sophisticate and exquisite dishes that will bring on your table new and delectable flavors. To delight and surprise your whole family.
Vegetarian Thanksgiving Menu
A vegetarian extravaganza to spoil yourself and your family and celebrate an amazing Thanksgiving with a great selection of ideas for your dinner.
Pumpkin Feast Menu
If turkey is the king of Thanksgiving, pumpkins are for sure the queens of the fall season. From the appetizer to the dessert, pumpkins are the undiscussed protagonits of this Thanksgiving menu that will please your family and your guest.
Kid-Friendly Dinner Menu
When you have a herd of little happy shouting kids running around in your house for Thanksgiving dinner you have no choice: you have to give them what they are asking for. And what's better than this menu to make them happy?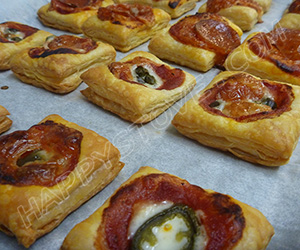 Spicy Thanksgiving Menu
November is a cold month, but Thanksgiving can be hot! And if you want to spice it up even more, just choose this spicy recipes for your family dinner! For red peppers lovers!